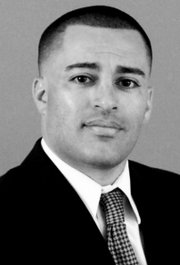 Bankruptcy
Declaring for bankruptcy can be a complicated process. Maximino Law, LLC helps individuals and families clear their debt.
The insurance company was denying my claim and I didn't know what to do. I was referred to Attorney Maximino and he took his time to explain everything in detail. My case only took 3 months and I was in touch with him and his secretary. I was really happy with how quickly Maximino was able to reverse the insurance denial and resolve my case without filing a lawsuit and getting me a good settlement. I highly recommend this guy.

– Former client, posted at AVVO.com on December 11, 2013
Experienced - Hard Working - Dedicated
Personal Injury
Maximino Law, LLC is experienced in helping victims involved in car collisions, construction site accidents, slip and falls, dog bites and many more.
At Maximino Law, LLC we represent men and women throughout Indiana in most civil matters including, but not limited to, the categories below.
Worker's Compensation
Thousands of workers are injured on the job each year. Make sure you and your family have an experienced attorney to navigate you through the worker's compensation system.
Civil Litigation
What do you do when your business is sued? Call Maximino Law, LLC
Your solutions start here.
Landlord/Tenant
Whether your business is dealing with a lease dispute or you have fallen on hard times, Maximino Law, LLC can help.
Guardianships
Making sure you have legal authority when it matters most.
What to expect from Maximino Law, LLC
Attorney Bryan Maximino founded this law firm on the notion that commitment and personalized attention to clients are required to create a successful law firm. In order to foster these principles, we provide at home consultations and accommodate every client with their attorney's personal cell phone number. At Maximino Law, LLC you will work with an attorney who is experienced, not afraid to work hard and dedicated to getting you the best possible result.
Bryan Maximino
Attorney Maximino is the founding member of Maximino Law, LLC. He is experienced and dedicated to helping people in need. He graduated from Indiana University-Purdue University-Indianapolis in 2009 and received a Bachelor's Degree in Political Science. Thereafter, he attended Indiana University Robert H. McKinney School of Law and graduated in May 2012. Before forming Maximino Law, LLC, he practiced law in central Indiana, working as a personal injury attorney. During that time period, he litigated numerous cases and handled multiple serious bodily injury and wrongful death cases. Attorney Maximino is a member of the Indiana Trial Lawyers Association, the Indianapolis Bar Association and licensed to practice law in U.S. District Court in the Southern District of Indiana.
info@MaximinoLaw.com
MaximinoLaw, LLC
55 Monument Circle Ste. 700
Indianapolis, IN 46204
Tel: 317-701-7021
Fax: 317-608-2462
Email: info@MaximinoLaw.com